Hello lovelies xo
I can't believe tomorrows the 1st of December! Seriously were has this month gone?! But because it means its the 1st of December tomorrow, its almost Christmas..woohoo! and almost my birthday, which i'm super exited about!
If its a tight Christmas don't worry, theres lots of fantastic gifts which you can buy for under £15 and i'm sure anyone would be thrilled to recieve it!
Stilla Daydream Palette: This palette is worth £111 altogether and its retailing for £11.50 which in my opinion is an absloute steal! this is a gorgeous palette. I'm sure anyone would be thrilled to recieve this, because i'm sure i would!
You can purchase it as
ASOS
for £11.50
Cath Kidson Gift Box: this is lovely and i'm sure anyone mum/aunty or even a friend would love to recieve this! its lovely for someone who loves Cath Kidson or just loves body products in general! This is also avaliable from
ASOS
and retails for £15
Fruit & Nut Body Butter Trio - The Body Shop: I LOVE LOVE LOVE the Body Shop Body Butters, they're so moisurising and they smell gorgeous! I'm sure anyone would love to recieve this and they also have a festive trio version! This would be a lovely gift, espically for the cold months! This is avaliable at
The Body Shop
for £12
The Festive Version
[LINK]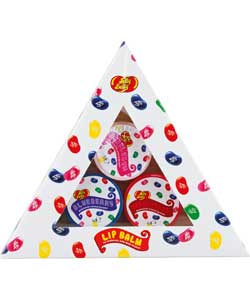 Jelly Belly Lip Balm Trio: These look gorgeous, i'm sure a lip balm fan would LOVE to get these, there gorgeous and i'm sure they smell delicious! These 3 in this pack and the scents are: Blueberry, Bubblegum and Very Cherry! Right now in Debenhams they're avaliable for £4.80 insted of £6, bargain if i say so!
[LINK]
Soap & Glory Graffiti Print Cosmetic Bag & Mini's Set: This is a lovely set full of travel sizes, its great if your going on holiday or you just want to try out some products from Soap and Glory, then this would be a great product to put on your Christmas List!
This is avaliable from
ASOS
for £11
Stilla Lip Gloss Trio - Warm: This is beautiful trio and i'm sure any nude lip lover who's afraid of using bright lip colours would love this and i'm sure they would love to recieve it! this is avaliable for
Boots
and retails for £10!
Yankee Candles: Yankee Candles are PERFECT gifts for any candle lover, Yankee Candle have LOTS of scents to choose from and each one is unique and different, they fill your room up with beautiful scents from Spicy Scents to Fruity and Sweet Scents! Yankee Candles are avaliable from
Debenhams
and they retail from £12
17 Magnetized Nail Polishes: These are great for any nail varnish/beauty lover! the create an amazing design and the best part is that they are only £5.99 and 17 products are almost always on offer in
Boots
, right now they have a free gift when you buy 2 or more selected 17 cosmetics! These are available from
Boots
for £5.99!
Hope this helps, thank you for reading!
Huma xo